The Lee Koon Hung Kung Fu
The Lee Koon Hung Kung Fu offers a caring, well-structured and safe martial arts class environment where children can learn self-discipline and Choy Lay Fut Kung Fu. After designing and building their website, we helped them promote the schools local and international locations with videos highlighting different aspects of their curriculum. After years of working together, we continue to provide regular updates, consultation and promotion. We appreciate working with such a  great team at Lee Koon Hung Kung Fu.
Creative Direction: GXE
Art Direction: GXE
Categories: Strategy, Visual Design, Web Development, Film Production
The aim of this project was to modernize the look of their website and create a platform so they could update content on their own.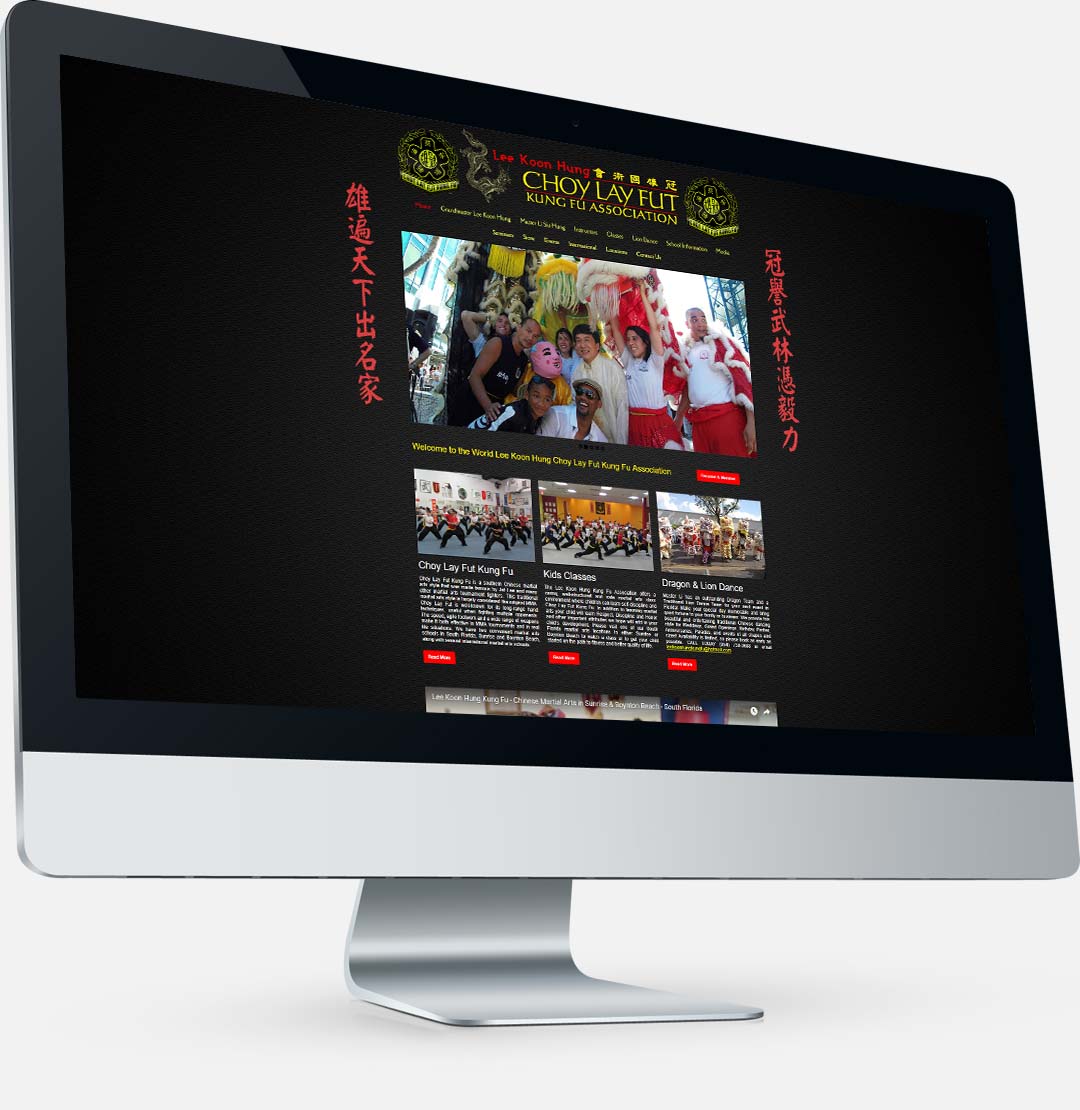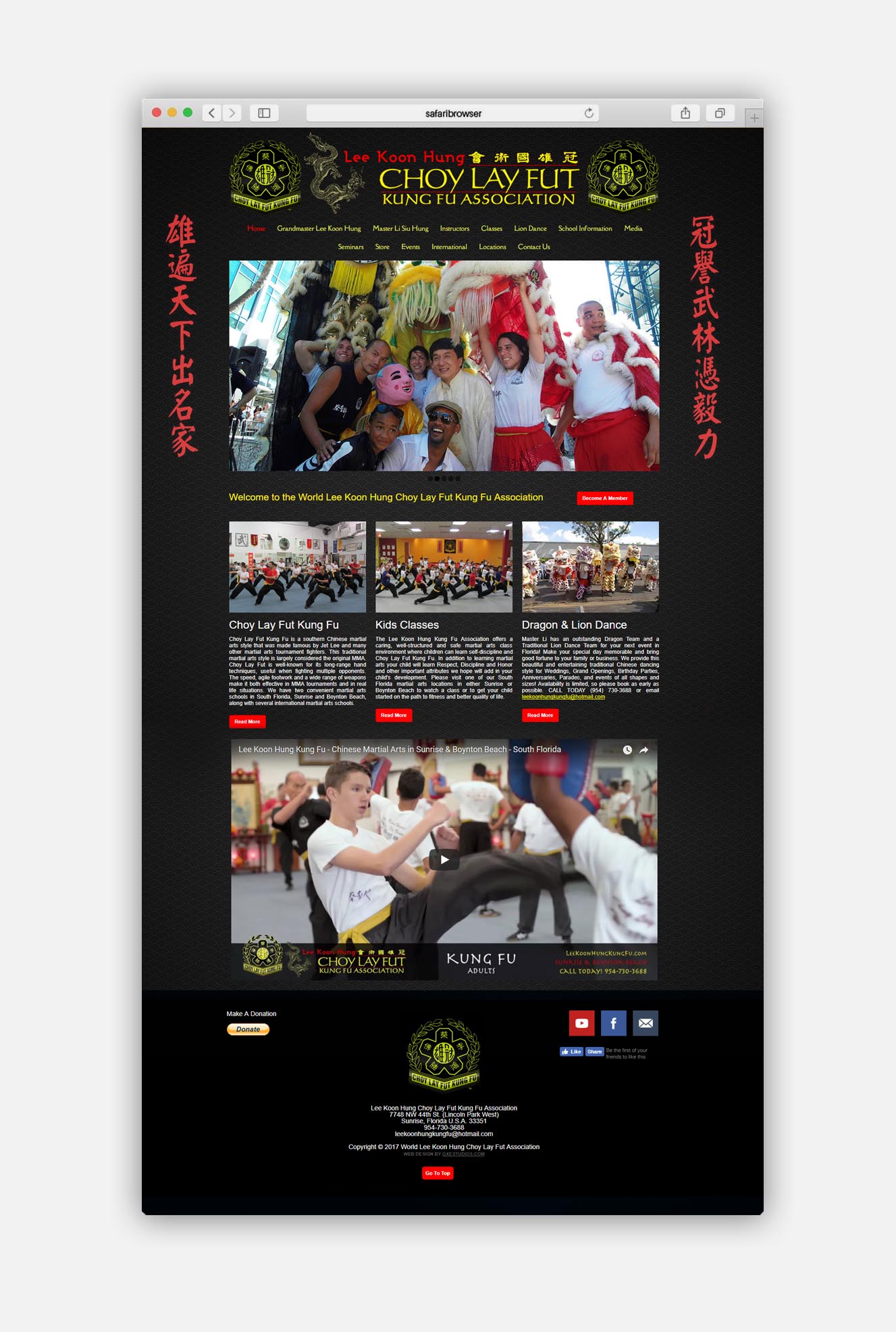 Spanning two video days at two separate locations, our team captured footage from each class without interruption. Our aim was to highlight the different aspects of the school to use in online promotional videos shared via their website and social media pages. We created a total of five videos. You can watch the two main videos below and view the rest on their YouTube channel.